how to read guitar tabs & SYMBOLS 👇
Guitar tabs or tablature is a form of writing down music for guitar. It mainly uses numbers instead of standard music notation. It's super easy to understand and very useful in learning your favourite riffs, songs and solos.
A guitarist can play a wide variety of music without ever having to learn how to read standard sheet music with guitar tabs. Guitar tabs aren't a perfect way of describing music but they have allowed newer generations of guitarists too quickly and easily share information about how to play songs across the globe via the web. Every guitarist should have at least a basic understanding of how to read tablature.
In the video lesson down the page we'll go in depth about how to read guitar tabs.

You may also be interested in our BASIC MUISC THEORY lesson on the website.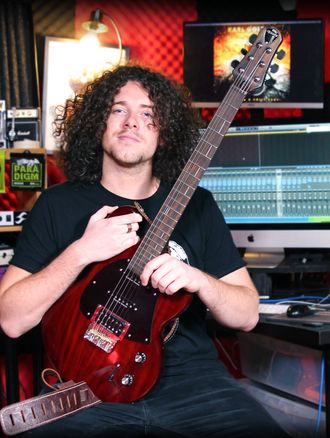 READING GUITAR TABS & SYMBOLS VIDEO LESSON 👇
If you want to buy me a beer or coffee you can do below and it's greatly appreciated! It helps support the channel and create more lessons.
🍺 Buy me a beer!  CLICK HERE 
☕ Buy me a coffee! CLICK HERE
BASIC GUITAR SYMBOLS IN NOTATION 👇