Guitar posture 👇
As a beginner having good guitar posture is one of the most important beginning steps. Sadly, learning proper guitar posture is often an afterthought to learning to play. Having bad posture can cause injury, difficulty in playing fast runs, bad tone and tire you out a lot faster.
In the video lesson down the page we'll go in depth about guitar posture for both sitting and standing. It may not look cool but it will certainly help you play and practice for much longer making you a rockstar in no time! It's ok now and again to not have perfect posture but only for short periods of time.

You may also be interested in our BASIC MUISC THEORY lesson on the website.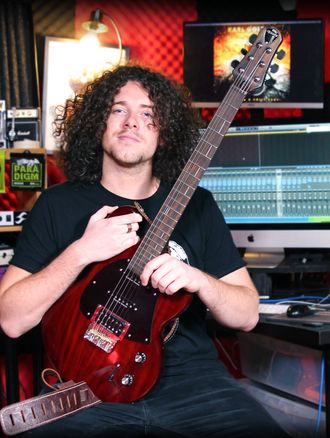 If you want to buy me a beer or coffee you can do below and it's greatly appreciated! It helps support the channel and create more lessons.
🍺 Buy me a beer!  CLICK HERE 
☕ Buy me a coffee! CLICK HERE
SITTING & STANDING GUITAR POSTURE 👇